Stairways that are anything but ordinary. From decorative carpet runners to unique railings. Resolve your stair dilemmas with these stylish designer solutions.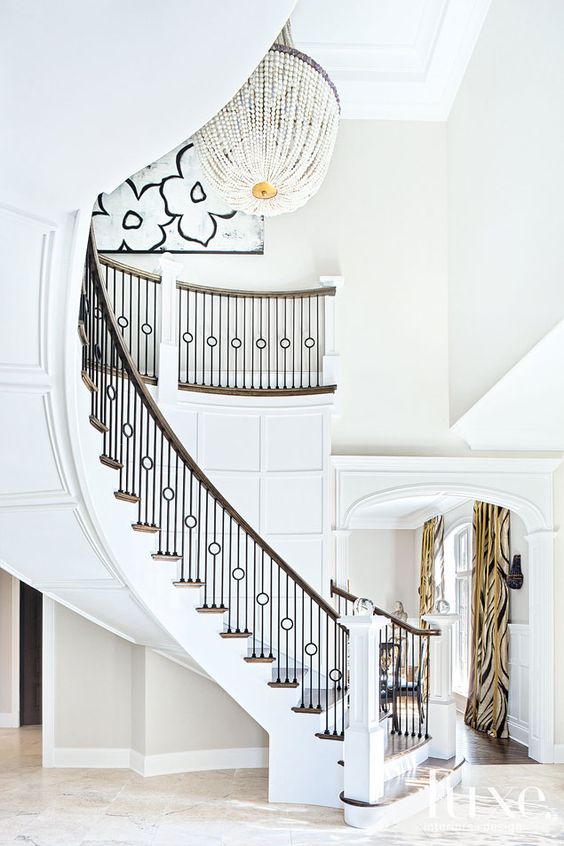 Grand Luxe with streamlined demeanor...
Interiors by Designer Julia Buckingham Edelmann.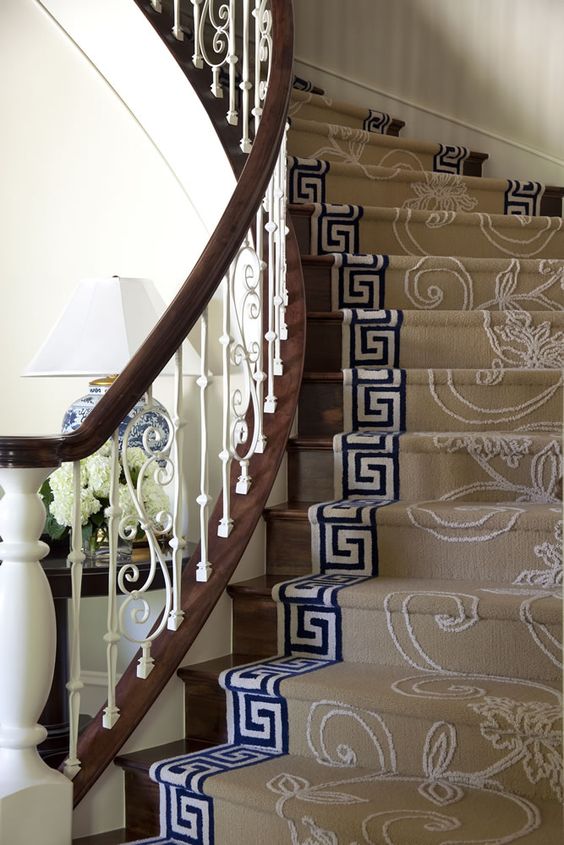 Shadow Valley
Embroidery and trim detail...nothing speaks bespoke like this runner. Interiors by Tobi Fairley Interior Design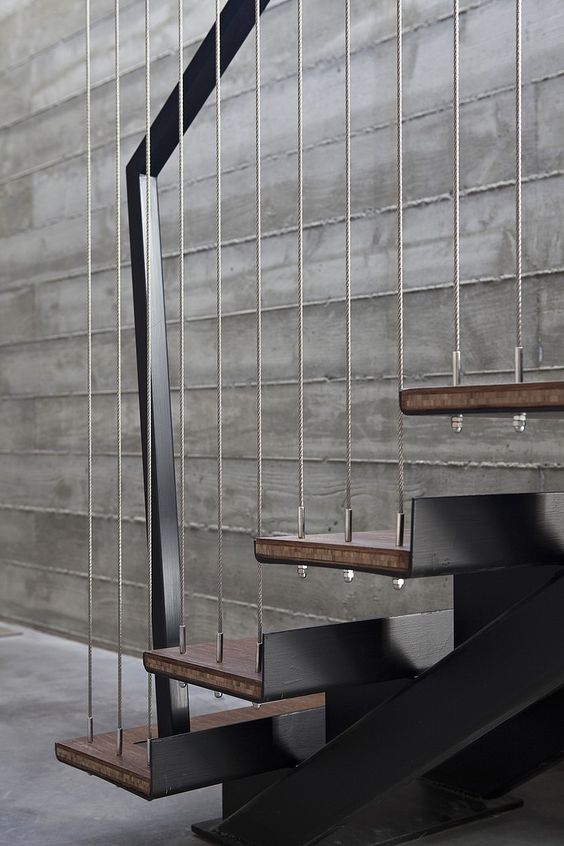 Paris Apartment by Joseph Dirand.
The elegance of Parisian ironwork is never short of fluidity and grace.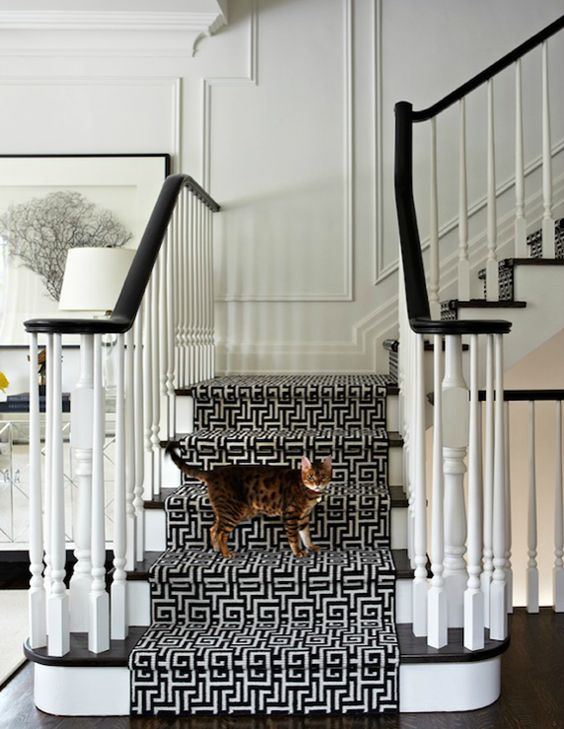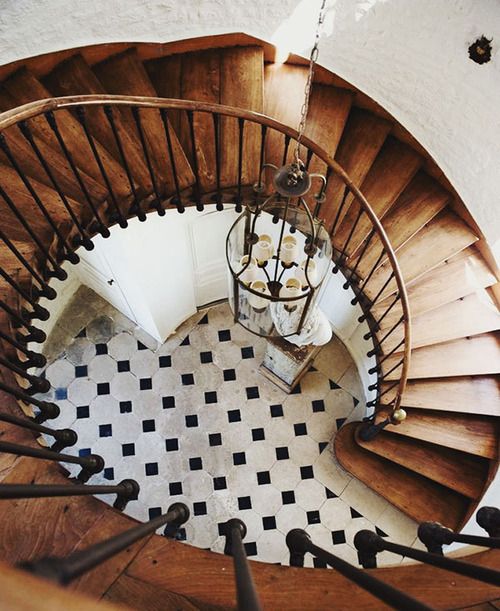 An Untold History
This wooden staircase meeting the honed checkered floor is out of the ordinary, but I love it! Click for image source.
Leopard Stair Runner
Interiors by Designer Kelly Wearstler
Neoclassical Style
Notice the treads and riser are concealed. Source unknown.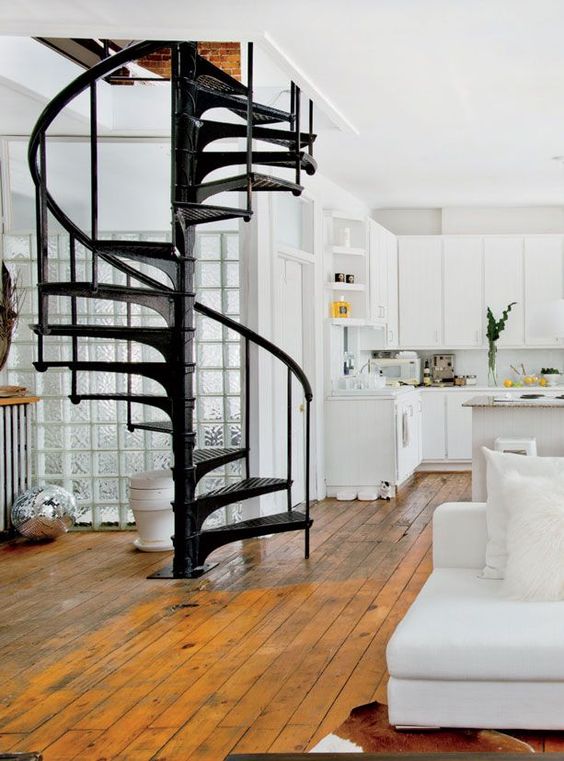 The Spiral
The apartment of a stylist in Quebec. Click for source.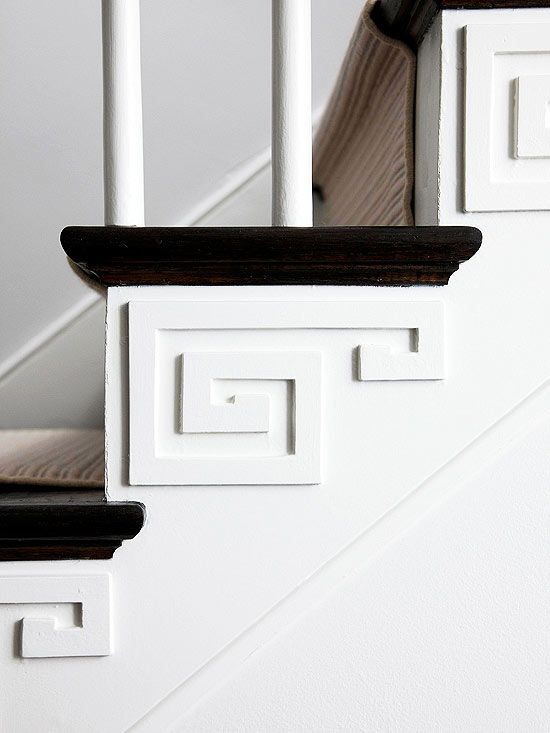 Custom Stringer Details
This greek key pattern on the stringer of the stairwell is beautiful and a smart upgrade.
By Aludean | Fold - balustrade - mild steel - private residence Richmond Melbourne - 2009
I love the fold and details in the screen balustrade. I can see this stairway in a boutique hotel as well as a museum or some other public building. It's just fantastic!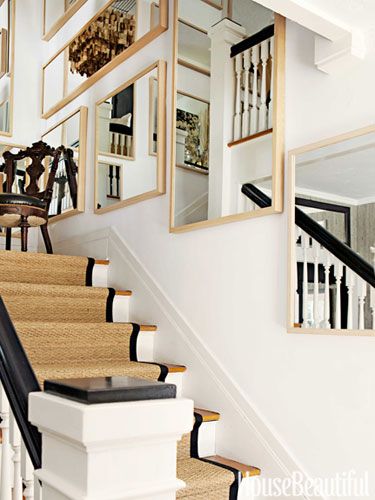 Modern Farmhouse style
Nothing beats the traditional wooden staircase with painted risers and a sisal runner. The neutral palette feels so open. Interiors by Tobi Tobin Design.
Attention to the finishing touches
There's something still very soft and feminine in the form of this metal work. Interiors by Leo Designs Ltd.
Modernist brushed brass railings by UrbanCraft.
Graphic Installation
Contrasting mix-patterned tiles by Country Floors. {Image Source: House Beautiful}